The intent and design of Patty Shoppe Patties should be simple. Reading the ingredients shouldn't feel like a chemistry exam – we want our customers to be aware of what they're eating and know what it is. Everything is locally sourced here in Ontario to ensure we feed the community that feeds us. Our patties are an authentic and well thought out product; curated and created with love…love of my homeland and love of my new home – authentically Jamaican in its intent, and 100% Canadian.
Our patty selection includes traditional meat patties – Spicy Beef, Mild Beef and Jerk Chicken – as well as Vegan options  – Jerk Sweet Potato, and  Coconut Curry Chickpeas and Potato.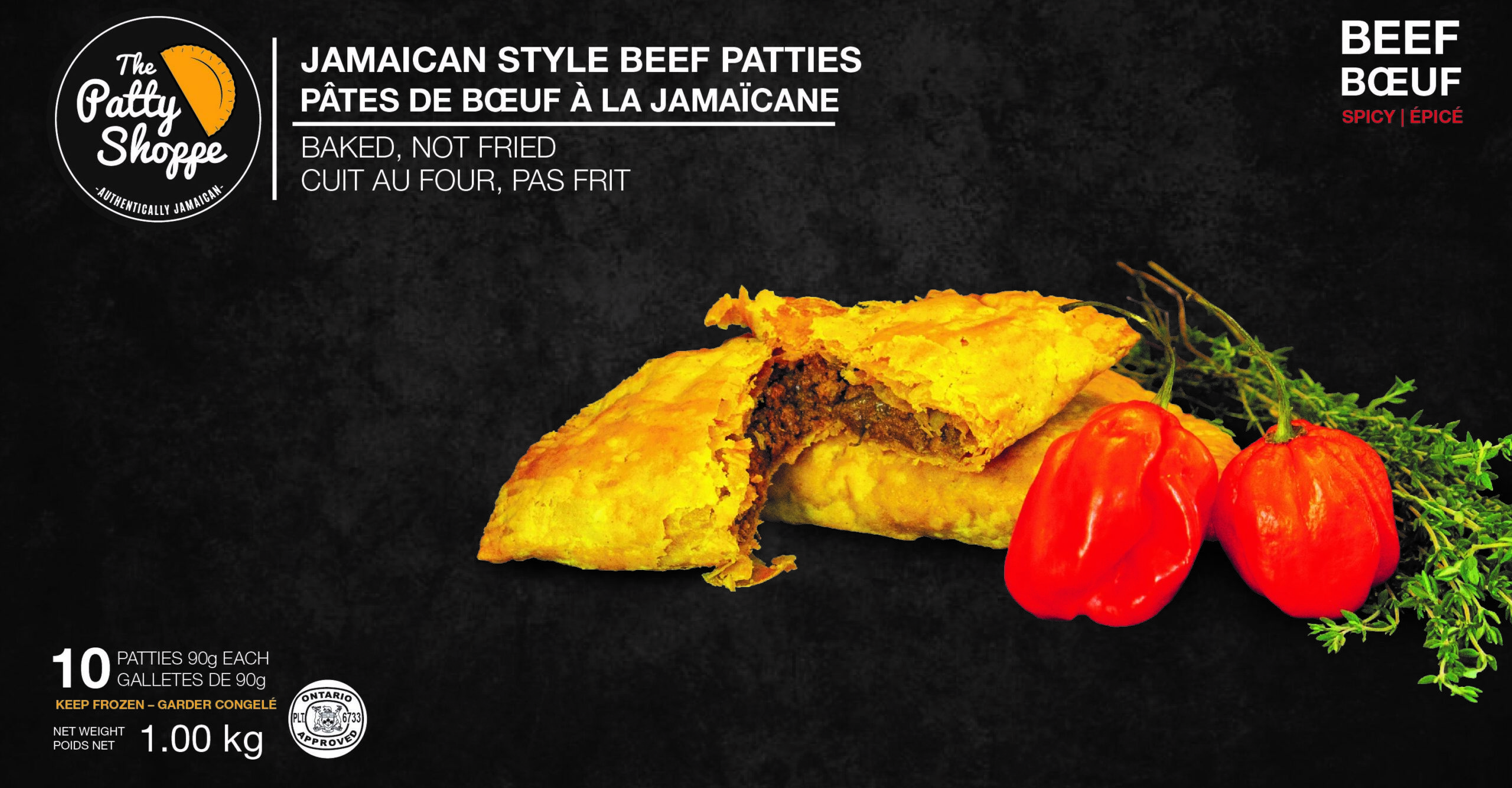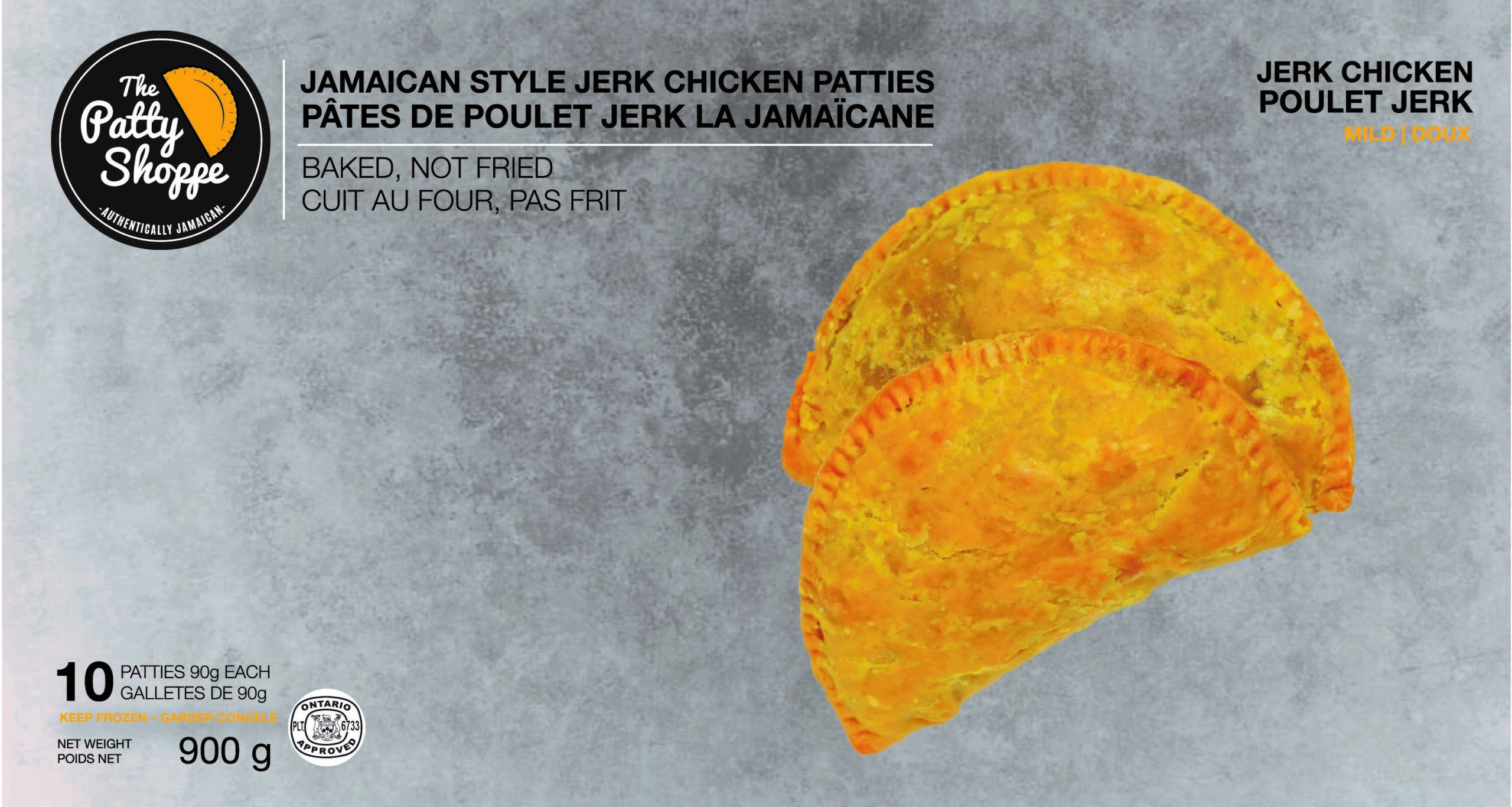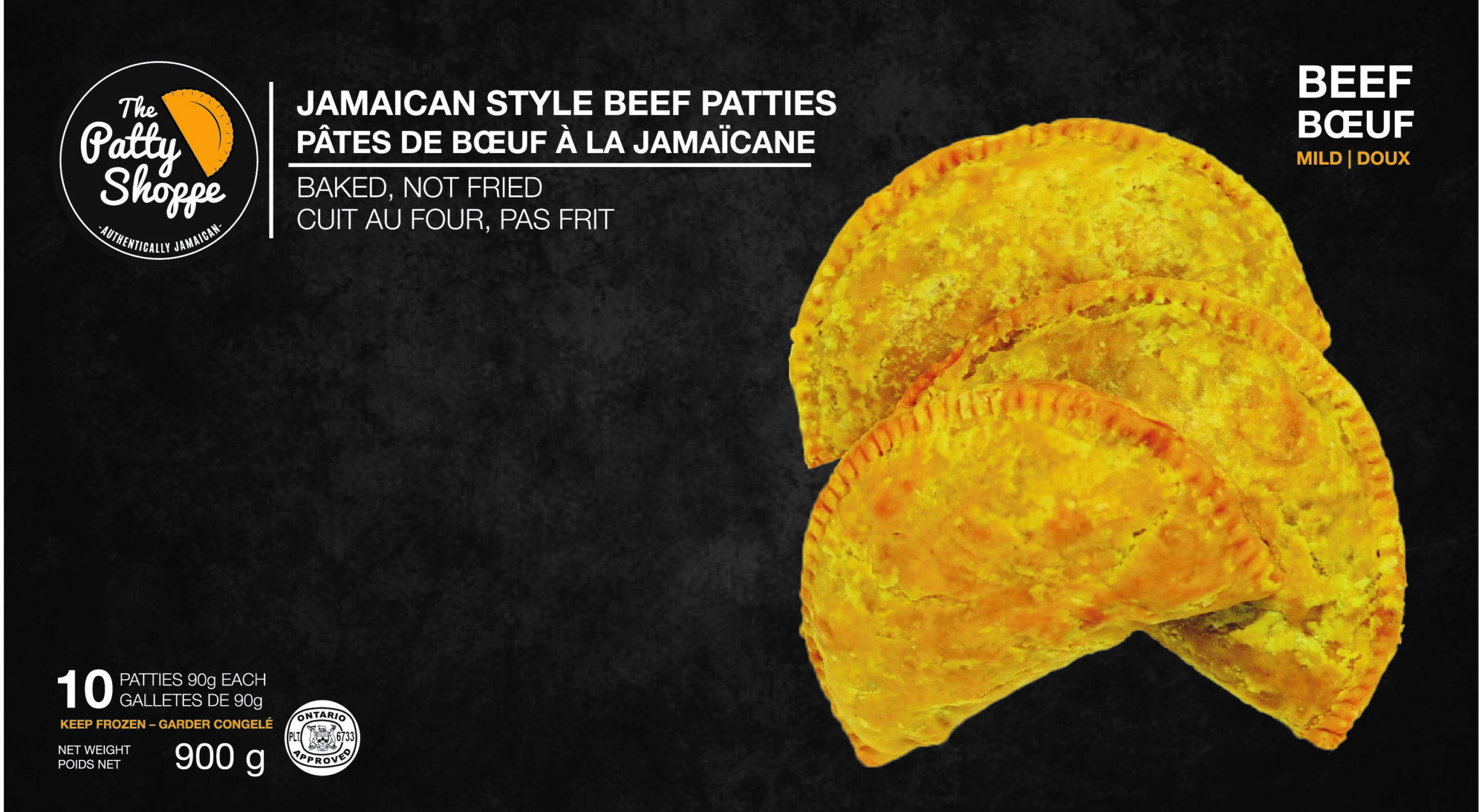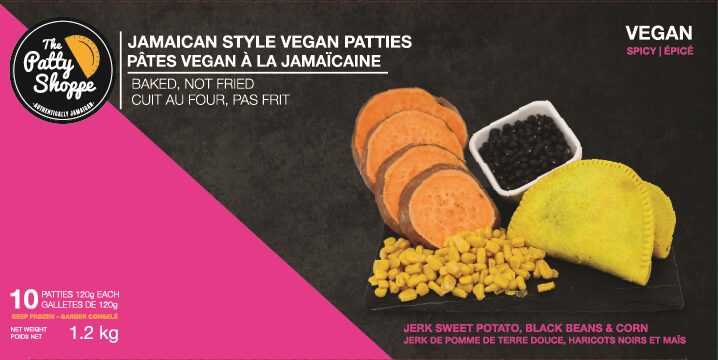 VEGAN – SPICY (JERK SWEET POTATO, BLACKBEANS & CORN)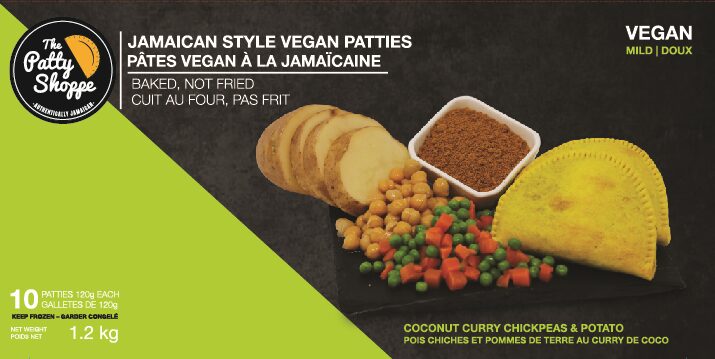 VEGAN – MILD (COCONUT CURRY CHICKPEAS & POTATO)
Pick up a box today at your grocer!